Marc EBERLE
Marc has been liv­ing and work­ing in South­east Asia since 2002. He has been mak­ing award win­ning doc­u­men­tary films in the region for inter­na­tion­al broad­cast­ers as well as helped to set up Cambodia's largest pri­vate tele­vi­sion sta­tion CTN as pro­duc­er and train­er of the local staff. Marc stud­ied agro-ecol­o­gy at Mont­pel­li­er SupA­gro and has com­bined his film­mak­ing skills with agri­cul­tur­al knowl­edge by pro­duc­ing edu­ca­tion­al films about regen­er­a­tive farm­ing since 2012.
Theary PHORNG spe­cial­izes in crop sci­ence, plant pathol­o­gy, IPM pest and dis­ease man­age­ment with bio con­trol agents, as well as soil sci­ence. After grad­u­at­ing with a BA in crop sci­ence from Viet­nam's Nation­al Uni­ver­si­ty of Agri­cul­ture she has worked at sev­er­al inter­na­tion­al com­pa­nies before join­ing our team. She sup­ports the team in sales strat­e­gy both domes­tic and inter­na­tion­al­ly and has also great exper­tise in applied agronomy.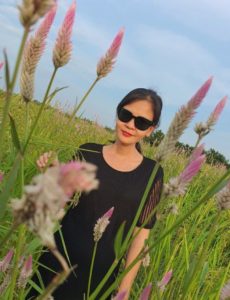 Kas­na SREY is a finance expert with years of expe­ri­ence from major inter­na­tion­al com­pa­nies. She looks after admin tasks and helps to devel­op our finan­cial strat­e­gy and busi­ness plan.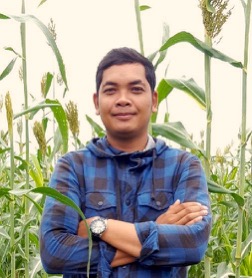 Sovan­da SON holds a MSc in Sus­tain­able Agri­cul­ture with 7 years expe­ri­ence in R&D in agroe­co­log­i­cal prac­tices with a pas­sion for impact that achieves both eco­nom­ic ben­e­fits for farm­ers and increas­es envi­ron­men­tal health. Sovan­da man­ages our oper­a­tions on the project lev­el from plan­ning to execution.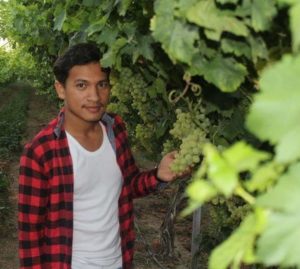 Vireak THAN. BA in Agron­o­my, Rub­ber Sci­ence from the Roy­al Uni­ver­si­ty of Agri­cul­ture in Phnom Penh, and a Diplo­ma from AgroS­tud­ies exchange pro­gram with Israel. With 4 years expe­ri­ence in Sus­tain­able Agri­cul­ture. Vireak has a focus on hor­ti­cul­ture, agron­o­my, fruit tree farm­ing and plant pro­tec­tion and is our tech­ni­cal sup­port staff in the field.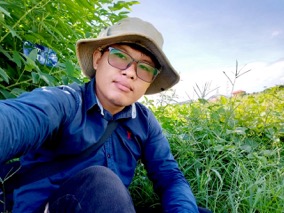 Vichet LAY. BA in Agron­o­my, with focus on E‑learning plat­form man­age­ment. Vichet has a pas­sion in graph­ic design and media pro­duc­tion. He devel­ops our mar­ket­ing mate­ri­als and video clips, among many oth­er things.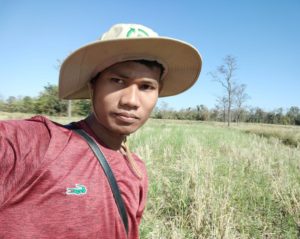 Arn RY is sales agent in Preah Vihear province and has many years expe­ri­ence work­ing with farmer coop­er­a­tives and the union of agri­cul­tur­al coop­er­a­tives. He is tech­ni­cal field staff and advis­es on implementation.
INTERNATIONAL NETWORK:
SmartA­gro is in a unique posi­tion to be able to draw on a world­wide net­work of experts and lead­ing R&D insti­tu­tions with exten­sive knowl­edge in Con­ser­va­tion Agriculture.
Depend­ing on your require­ments we will come up with a tai­lor-made solu­tion and sug­gest the indi­vid­ual expert best suit­ed to your crop­ping system.