SmartAgro has access to a worldwide network of experts and scientists providing solutions for the agriculture industry and government agencies.
Marc EBERLE
Marc has been liv­ing and work­ing in South­east Asia since Jan­u­ary 2002. He has been mak­ing award win­ning doc­u­men­tary films in the region for inter­na­tion­al broad­cast­ers as well as helped to set up Cambodia's largest pri­vate tele­vi­sion sta­tion CTN as pro­duc­er and train­er of the local staff. As artis­tic direc­tor for Doc­Net SEA, he has curat­ed Chop­Shots inter­na­tion­al Doc­u­men­tary Film Fes­ti­val in Jakar­ta as well as organ­ised work­shops, mas­ter­class­es and round tables between film­mak­ers, fun­ders, indus­try pro­fes­sion­als and gov­ern­ment rep­re­sen­ta­tives in Cam­bo­dia, Indone­sia, Malaysia, Myan­mar, Thai­land, The Philip­pines and Vietnam.
Marc stud­ied agro-ecol­o­gy at Mont­pel­li­er SupA­gro and has com­bined his film­mak­ing skills with agri­cul­tur­al knowl­edge by pro­duc­ing edu­ca­tion­al films about regen­er­a­tive farm­ing since 2012.
Rada KONG
Rada spe­cial­izes in farm­ing sys­tems research, agroe­co­log­i­cal prac­tices, and par­tic­i­pa­to­ry-based devel­op­ment of inno­v­a­tive crop­ping sys­tems. After grad­u­at­ing with a mas­ter degree in trop­i­cal agrar­i­an sys­tems and envi­ron­men­tal man­age­ment from Mont­pel­li­er SupA­gro, he worked as a tech­ni­cal coor­di­na­tor of research and devel­op­ment projects on Con­ser­va­tion Agri­cul­ture with the Min­istry of Agri­cul­ture, Forestry, and Fish­eries in Cam­bo­dia. He spe­cial­ized in crop­ping sys­tem devel­op­ment through mul­ti-scale and mul­ti-stake­hold­er par­tic­i­pa­to­ry approach­es for rain-fed upland and low­land fields with annu­al crops (cas­sa­va, maize, rice and soy­bean). He is cur­rent­ly pur­su­ing his PhD at Mont­pel­li­er SupA­gro on par­tic­i­pa­to­ry-based designs of inter­ven­tion mech­a­nisms to build resilient farm­ing systems.
Ned, Hieu Nghia NGUYEN is dri­ving inter­na­tion­al busi­ness devel­op­ment and helps to grow SmartAgro's cor­po­rate structure.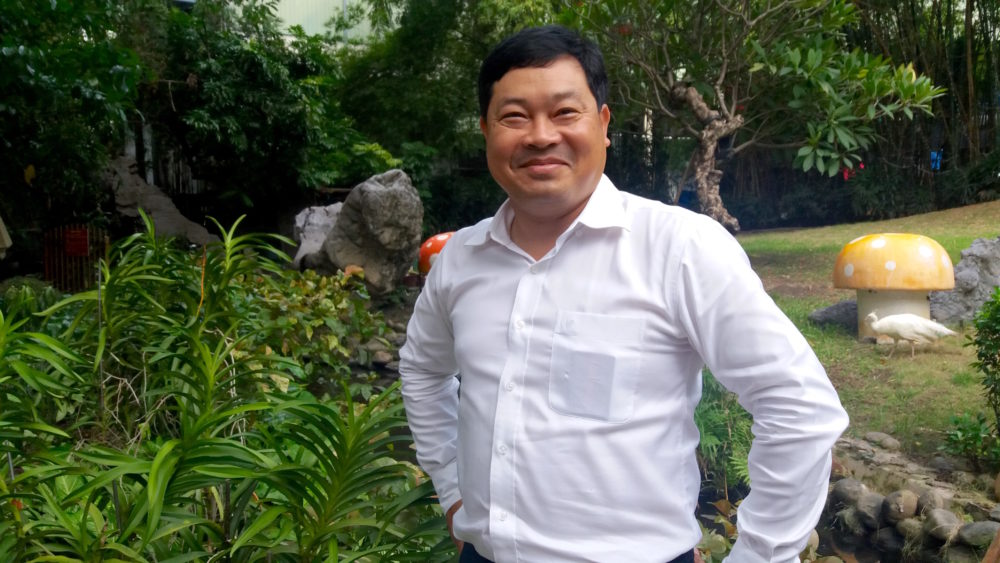 Nghia has been prac­tic­ing law since 2009. His exper­tise varies from inter­na­tion­al trade, for­eign invest­ment, M&A, cor­po­rate law, finance, intel­lec­tu­al prop­er­ty, real estate, man­age­ment, tech­nol­o­gy trans­fer, just to name a few. Nghia has par­tic­i­pat­ed in sev­er­al inter­na­tion­al trans­ac­tions, includ­ing but not lim­it­ed to, com­pa­nies from Sil­i­con Val­ley in the Bay Area and fran­chis­ing. His main focus­es are inter­na­tion­al trade, finance, M&A, invest­ment and edu­ca­tion. He is cur­rent­ly an active mem­ber of Ho Chi Minh City Bar Asso­ci­a­tion, and Viet Nam Fed­er­a­tion Bar (VFB).
He was elect­ed by MCI alum­ni as vice-pres­i­dent of the Con­sul­tants Club, which includes many suc­cess­ful con­sul­tants from dif­fer­ent rep­utable firms in Vietnam.
INTERNATIONAL NETWORK:
SmartA­gro is in a unique posi­tion to be able to draw on a world­wide net­work of experts and lead­ing R&D insti­tu­tions with exten­sive knowl­edge in regen­er­a­tive agri­cul­ture, such as Lucien Séguy, who has been at the fore­front of regen­er­a­tive agri­cul­ture since the ear­ly 1970s and who has over 40 years of expe­ri­ence in the field.

Lucien Séguy, the father of the trade with over 40 years in the field of con­ser­va­tion agri­cul­ture and soil science.
Stéphane BOULAKIA
Stéphane is an engi­neer in Agron­o­my, spe­cial­ized in trop­i­cal Con­ser­va­tion Agri­cul­ture. He has over fif­teen years expe­ri­ence in work­ing on a mul­ti­tude of R&D projects on crop­ping sys­tems design in Mada­gas­car, Gabon and Viet­nam, before work­ing in Cam­bo­dia from 2004 to 2013, as agron­o­mist and prin­ci­pal tech­ni­cal assis­tant of the Sup­port Project to the Cam­bo­di­an Min­istry of Agri­cul­ture, Forestry and Fish­eries, fund­ed by AFD and USAID.
Stéphane led R&D Pro­grams on crop­ping sys­tems devel­op­ment through par­tic­i­pa­to­ry and mul­ti-scale approach­es for rain­fed upland and low­land field crops (maize, cas­sa­va, rice and soybean).
Cur­rent­ly he is con­duct­ing exper­tis­es and sup­port mis­sions to sev­er­al small­hold­er and indus­tri­al projects in West and Cen­tral Africa. Since ear­ly 2016, he has been based in Colom­bia to ini­ti­ate a R&D pro­gram on eco­log­i­cal inten­si­fi­ca­tion by Con­ser­va­tion Agri­cul­ture of rain­fed and irri­gat­ed rice based sys­tems in part­ner­ship with CORPOICA and pri­vate partners.
Nel­son Cam­pos ALVES
Nel­son has been award­ed the most sus­tain­able farmer of Brazil. With over 30 years of expe­ri­ence he is not only one of the most suc­cess­ful live­stock and cat­tle farm­ers, he also has been work­ing on a big scale that is the norm in Brazil. Nel­son is very ded­i­cat­ed to the organ­ic dri­ve and has rent­ed out his farm of 13,000 heads in order to have more space and time avail­able for research and con­sul­tan­cies that seek to scale up regen­er­a­tive organ­ic farm­ing. Pre­vi­ous­ly, Nel­son has man­aged the con­ver­sion of large scale live­stock agri-busi­ness­es to an organ­ic man­age­ment with­out the use of antibi­otics and vac­ci­na­tions. Nel­son is an expert on regen­er­a­tive pas­ture crop­ping and rota­tion­al mob graz­ing that will help clients to pro­duce one full cycle more meat per year and at the same time regen­er­ate the pasture's soil fer­til­i­ty to its full potential.
We are work­ing with more experts and con­sul­tants than we can list here. Depend­ing on your require­ments we will come up with a tai­lor-made solu­tion and sug­gest the indi­vid­ual expert best suit­ed to your crop­ping system.